Governing Board Elections
During ICMF 2016, six new members of the Governing Board of the International Conference on Multiphase Flow must be elected for a six-year term. Two members will be elected for each of these regions: Americas, Asia/Australia, Europe/Russia.
The members of the current board who will remain in the board to complete the last three years of their term are:
Americas: Steven Ceccio, Jungho Kim Asia: Haecheon Choi, Shu Takagi Europe/Russia: Sergey Alekseenko, Markus Uhlmann
To read a bio sketch of each candidate to be elected, please click on the images below.

Americas Asia/Australia Europe/Russia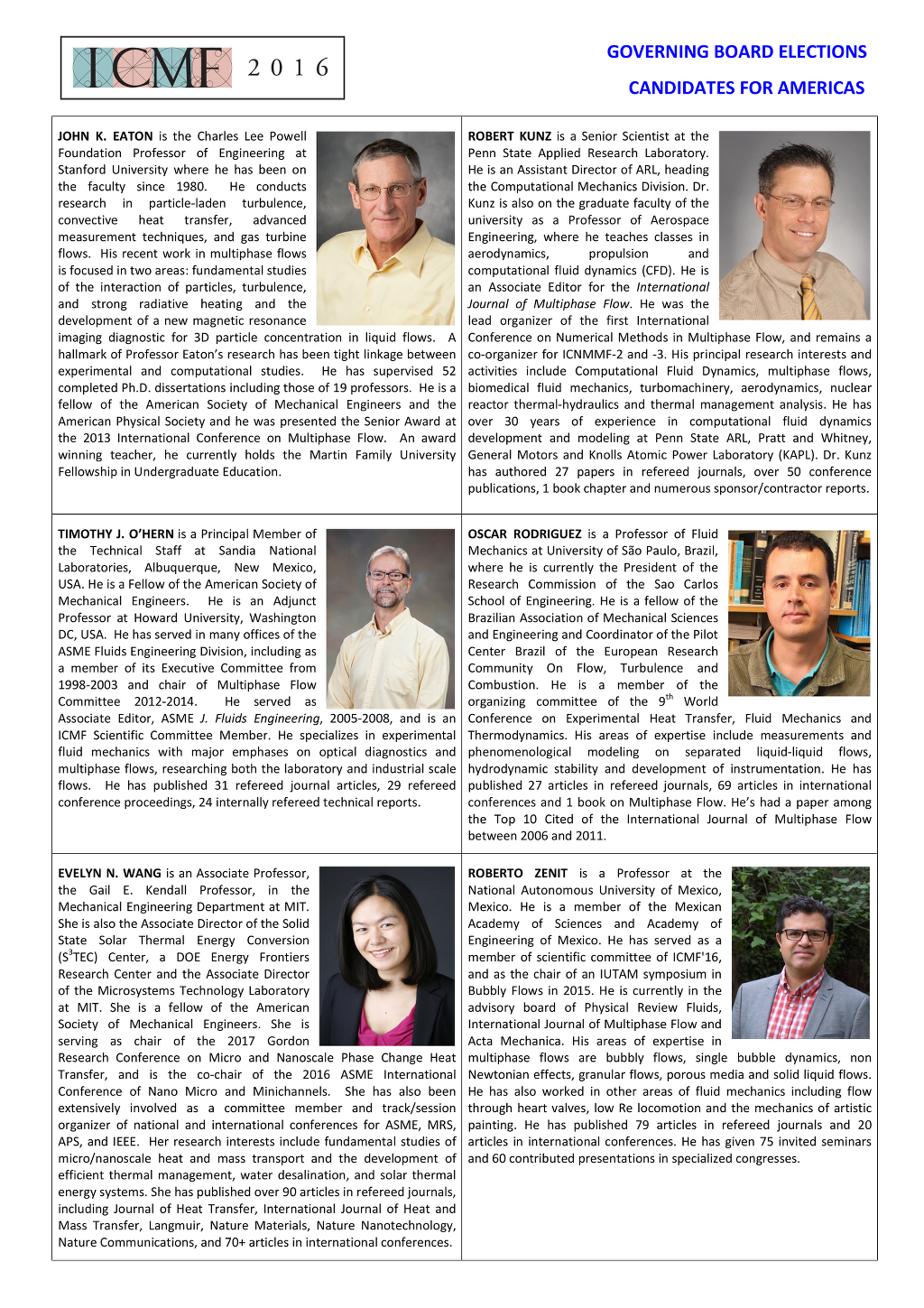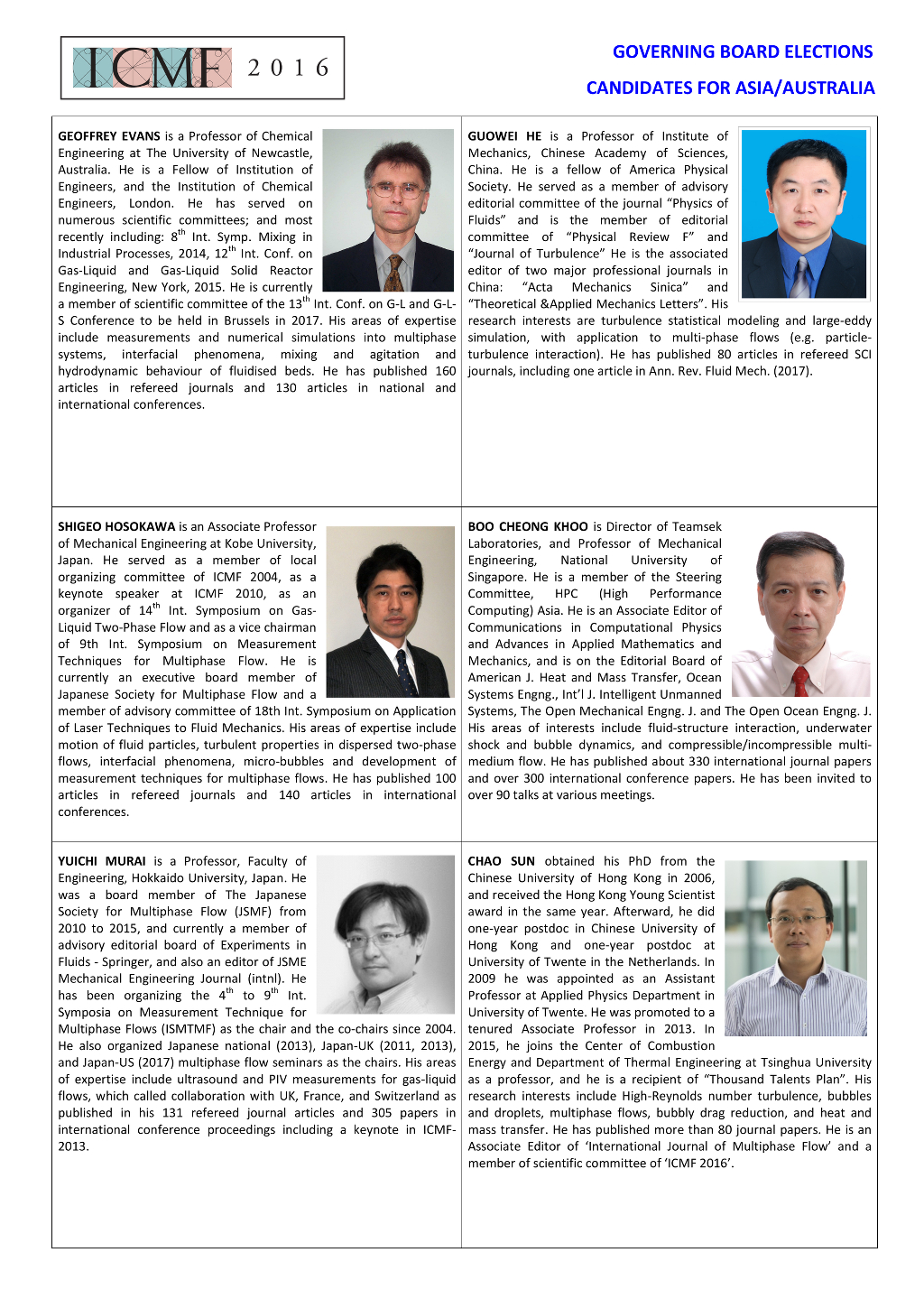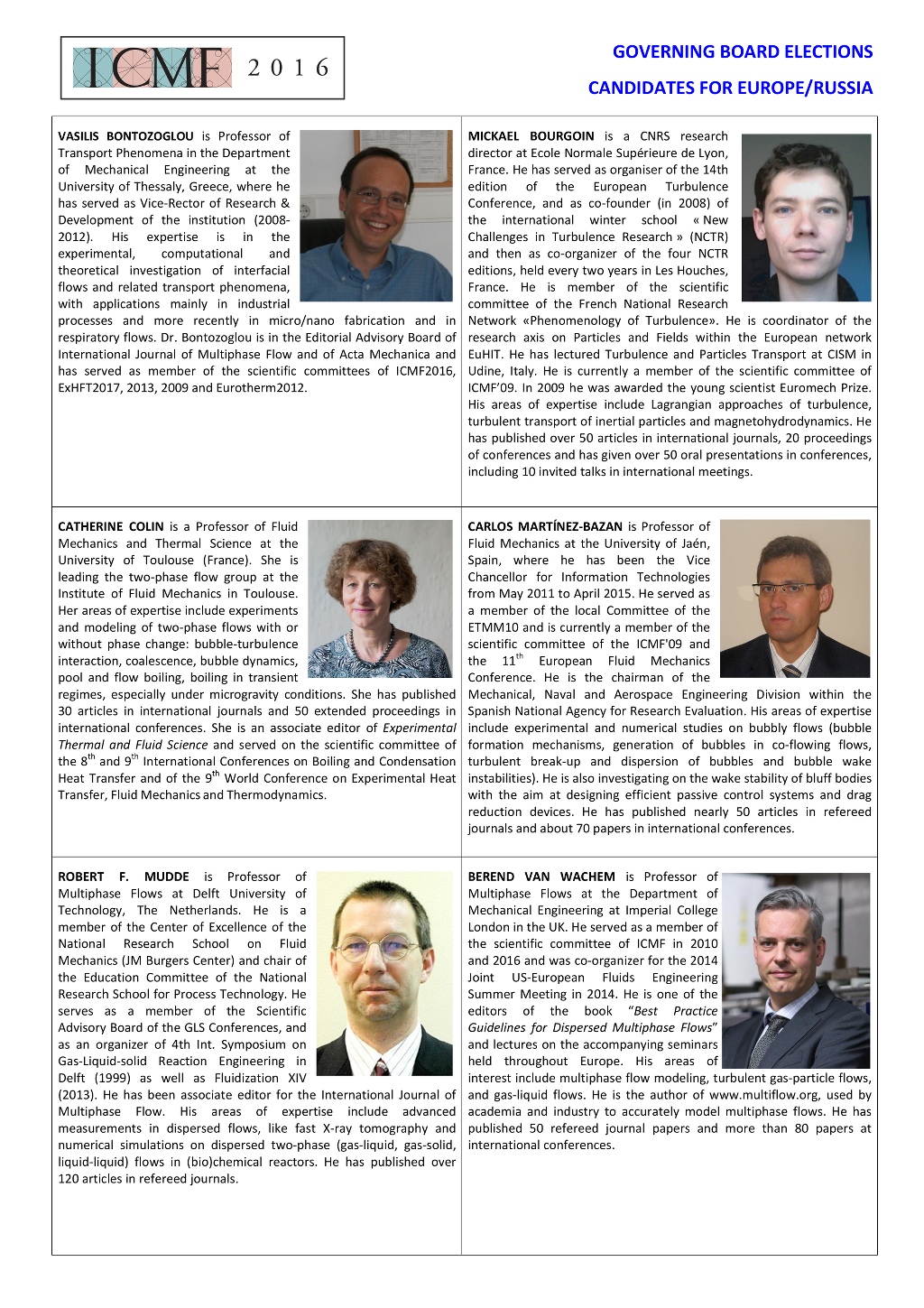 Voting Instructions:
• In the conference bag you will find the ballot slip to vote
• Please vote for two candidates in each region
• Indicate your choice by writing a check mark in the box next to the candidate's name
• A ballot box will be available in the poster and lunch area at Villa Vittoria - Passi Perduti
• After you have voted, you must sign the participants list placed near the ballot box, indicating you have voted

PLEASE CAST YOUR VOTE BEFORE 1:00 PM ON WEDNESDAY, MAY 25!

---

---