NOSE2020 the 7th International Conference on ENVIRONMENTAL ODOUR MONITORING & CONTROL originally scheduled in Taormina, is going to be held in pure virtual format at the same date.

Although the COVID-19 pandemic is forcing us to bring you the NOSE 2020 Conference virtually instead of in person, it is our hope that this unprecedented experience of a Virtual NOSE Conference is welcome and supported by the community.
Our goal is to provide attendees with a valuable virtual conference that encompasses all aspects of the in-person NOSE Conference, including presentations with Q&A, ways to interact with participants and opportunities of networking among all of those in attendance.
LOGIN data is sent to registered participants on Saturday, April 17th

A LOOK INSIDE
ONLINE
NOSE2020 is included into the Framework "VIRVIS" (owned by AIDIC) propely created for the Virtual Presentation of Conferences in a proprietary Web Private Server.
NOSE2020 will be held online on April 18-21, 2021
FOCUS
This world-class event provides a very interesting programme with the opportunity to exchange ideas with colleagues from all sectors, including academia and industry, and share presentations of the latest key innovations within Environmental Odour Monitoring & Control.
STRUCTURE
The Online Conference will be structured in Plenary lectures by invited speakers and in selected Lecture presentations. No Posters Sessions will be shown.
For details on the structure see this page.
PUBLICATION
The full set of final selected papers will be published into Chemical Engineering Transactions Journal, indexed by SCOPUS and SCHOLAR
Plenary Speakers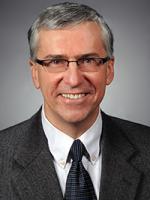 prof.Jacek Koziel
Iowa State University, USA
Title of the Plenary "Updates on the development of the ASTM standard regarding environmental odor assessment"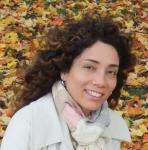 prof. Jane Meri Santos
Federal University of Espirito Santo, Brazil
Title of the Plenary "Integrated approaches to assess and manage odour impact in communities"